Click the link below for more information about the Book It Program from Pizza Hut to help our summer readers!!
Http://www.bookitprogram.com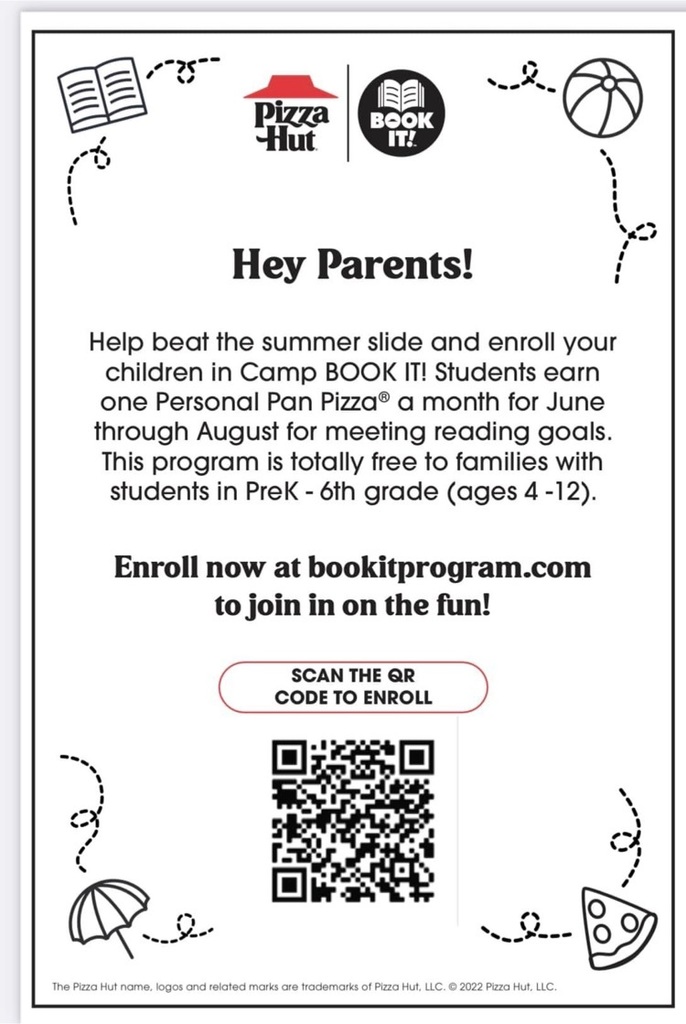 Lawrenceville-Red Hill Coop Cross Country coaches well be interviewed tomorrow at 8:15 on WAKO to discuss the sport, sign ups, and upcoming team meeting. Tune in to learn more!
All Unit #20 schools will have a two-hour early dismissal Friday, May 5 for staff development activities. Also, the last day of student attendance for the 2022-2023 school year will be May 24.
Unit #20 Week of Events

Notice of Public Meeting to Unit 20 Homeschool Parents To any parents of students who are receiving their education in the Homeschool environment and who has been or may be identified as having a disability- On Friday, May 5th at 9am, a meeting will be conducted by Unit #20 Special Needs office. The meeting will be held at Parkview Jr. High school in the Special Needs office. The purpose of the meeting is to discuss the district's plans for providing special education services to students with disabilities who will attend private schools and home schools within the district for the '23-'24 school year. If you are a parent or guardian or a homeschooled student who has been or may be identified with a disability, is a Homeschooled student, and you reside within the boundaries of Unit #20 school district, you are encouraged to attend. For more information or any questions please call Ms. Kristine Rhinehart at the Special Services Office at 618-943-8376.
Have a wonderful spring break! School resumes Monday, April 10th!

Parent(s)/Guardian(s) we need your help! Below you will find a link to the 5Essentials Survey that our school is responsible for completing. We need your input to complete the survey requirements. Please take a few minutes out of your day and give your feedback. Unit #20 appreciates your time. The survey window will close on March 31, 2023. Link for parent(s)/guardian(s) to take the survey:
http://survey.5-essentials.org/illinois/survey/parent/
WHAT IS THE 5ESSENTIALS SURVEY? The 5Essentials Survey identifies five indicators that lead to improved outcomes for all students, including improved attendance and larger test score gains. The five indicators that positively affect school success are: - Effective Leaders - Collaborative Teachers - Involved Families - Supportive Environments - Ambitious Instruction Research derived from the Five Essentials for School Success has proven that schools strong on at least three of the 5Essentials are 10 times more likely to improve student outcomes. Again, we thank you for your time!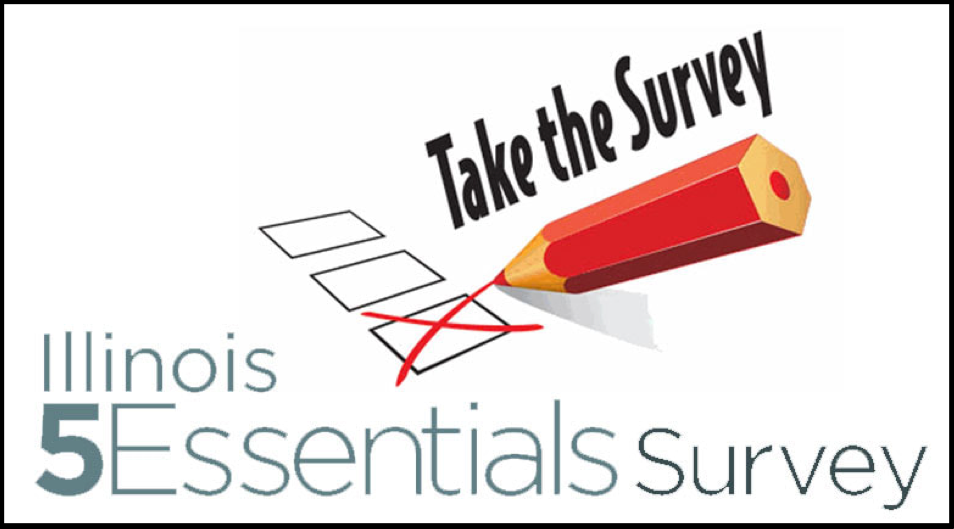 Today's LHS softball game has been moved to Edwards County and the LHS baseball game has been canceled.
Friday, March 31 is a two-hour early student dismissal. Spring break follows the dismissal. Students and staff will return to class on Monday, April 10.

Today's softball and baseball games for LHS have been canceled.

Today's LHS softball game scheduled at Edwards County has been canceled due to potential rain.

LTC is offering 5 tuition-free summer classes! For more information, contact your advisor or call 618-544-8657. Summer registration opens March 14.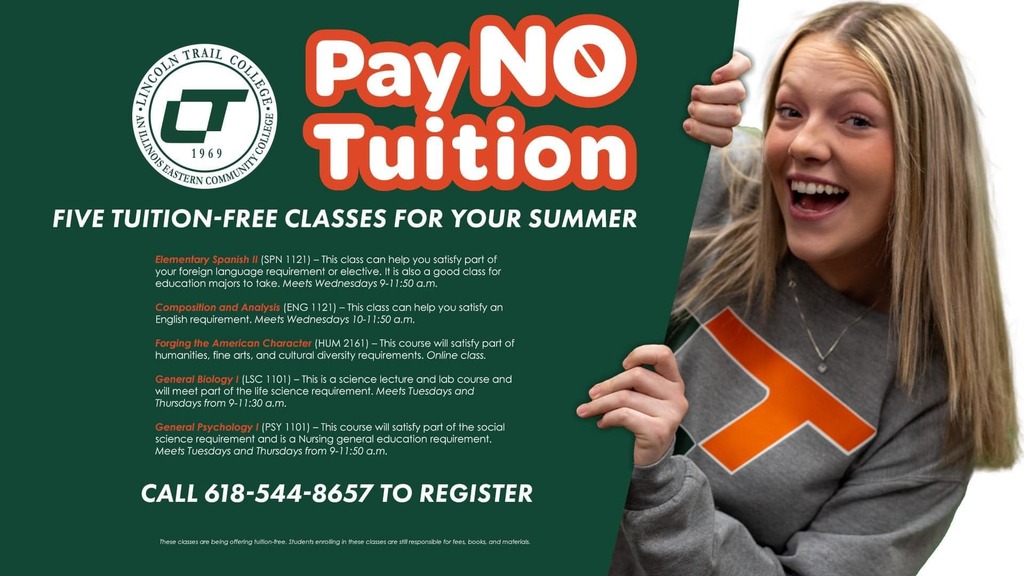 Olney Central College is offering 5 tuition-free summer classes! For more information, contact your advisor or call 618-395-7777. Summer registration opens March 14.
www.iecc.edu/occ/summer

Friday, March 3rd all CUSD #20 schools will be running a shortened two-hour early dismissal schedule due to school improvement activities that afternoon.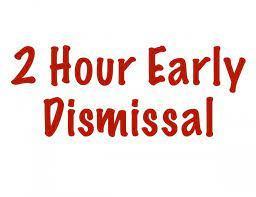 CUSD #20---Bus 16 will NOT be running today.

This is a friendly reminder that CUSD #20 will be holding Spring Parent/Teacher Conferences Thursday, February 16th and Friday, February 17th. Thursday will be a one-hour early dismissal district-wide so please plan accordingly. There will be no school Friday, February 17th due to Parent/Teacher Conferences or Monday, February 20th due to Presidents' Day. We encourage you to attend your student's conferences this week if you can. Have a great week, Unit #20!

Attn: 8th grade parents, Reminder there will be an informational meeting for incoming freshmen and their parents on Thursday Feb 16th at 6pm in the LHS Cafeteria. At that time students will turn in their 23-24 course requests as well as receive info regarding 9th physical, athletics, and other organizations.

Tonight is the CUSD #20 Staff Appreciation Night at Lawrenceville High School. Come out, thank the Unit #20 staff, and cheer on the Indians as they host the Red Hill Salukis. JV start time is 6:00 with the varsity tip-off following shortly thereafter. Tonight is also senior night at LHS. We will be honoring the boys basketball players and cheerleaders between games.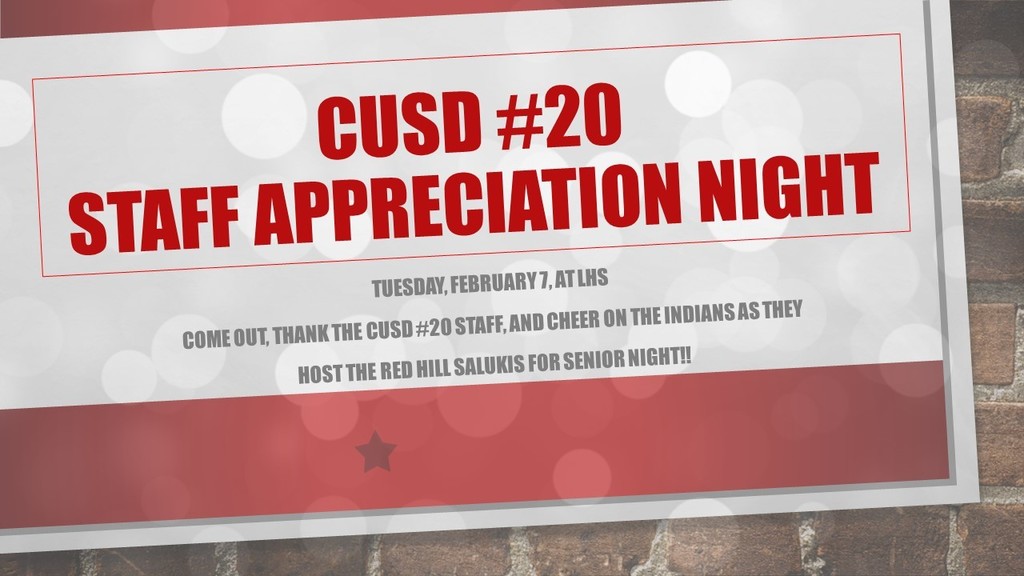 Parkview students will be returning back to Parkview tomorrow morning, Tuesday, February 7th. This evening's home girls' basketball game will be held at Parkview as planned.

On Thursday, February 16, all Parkview eighth-graders and their parents/guardians are invited to attend an orientation to be held in the LHS cafeteria at 6:00 P.M. At this time, they will turn in their class registration forms, as well as receive information regarding school physicals, athletics, and other organizations at the high school. There will not be any tours conducted this evening, as it coincides with district-wide parent-teacher conferences. There will be another orientation scheduled in late summer for students to receive schedules, locker assignments, and a school tour.