Parkview students will remain at Lawrenceville High School on Monday, February 6th. Boiler workers plan to finish up the repairs on Monday and run all safety inspections at that time. We want to thank DeBra-Kuempel for their outstanding service on this project.
CUSD #20 Evening Update: The boiler at Parkview is still under construction; however, the grinding and welding is nearly complete. Replacement parts are in route and will hopefully be in hand by the end of the week. Parkview room temperatures today ranged from 52 to 60. Thank you for your patience and we will continue to update as we know more. Best of luck to our Parkview 8th grade boys as they play against Robinson at Cumberland in the IESA Regionals. Also, best of luck to our LHS Cheerleaders as they prepare to head to their state competition on Friday in Bloomington!
Parkview Parents - there will be a menu change for Friday, February 3, 2023. Parkview students will now have the option of a quesadilla or chicken burrito, small salad, corn, fruit and milk. The menu tomorrow will stay as is. Today has been a great day. There will be a boiler update this afternoon for all CUSD #20 families. Have a great day!
End of the Day Update for Parkview Families: There will be volleyball practice at Parkview the rest of the week from 3:15-5:00. Scholastic Bowl will be practicing in the high school cafeteria tomorrow from 3:00-4:00. There will be no art club this week. Tutoring will take place in classroom 503 for 6th grade, 504 for 7th grade, and 505 for 8th grade. Last, the 5/6 grade boys basketball game will be played at LHS tonight. Again, thank you for all your understanding and support during this time. We look forward to another successful day tomorrow with ALL our students in the district. ❤️🖤
Beginning with the 2023-2024 school year, LHS will offer a Firefighter course. Thank you Lawrence & Allison Fire Dep't for presenting to our students today & investing in the future.
Parkview Boiler Update: A team of repairmen from DeBra-Kuempel have been working tirelessly over at Parkview Junior High School to repair the boiler. As you can see, they have their work cut out for them; however, they are getting the job done and done well! We want our students and staff warm but more than that, we want them safe. So the public knows - plans have been in place to use Covid 3 funds to install a brand new HVAC system this summer at Parkview. Parts were not available last summer; therefore, the project was delayed until the summer of 2023.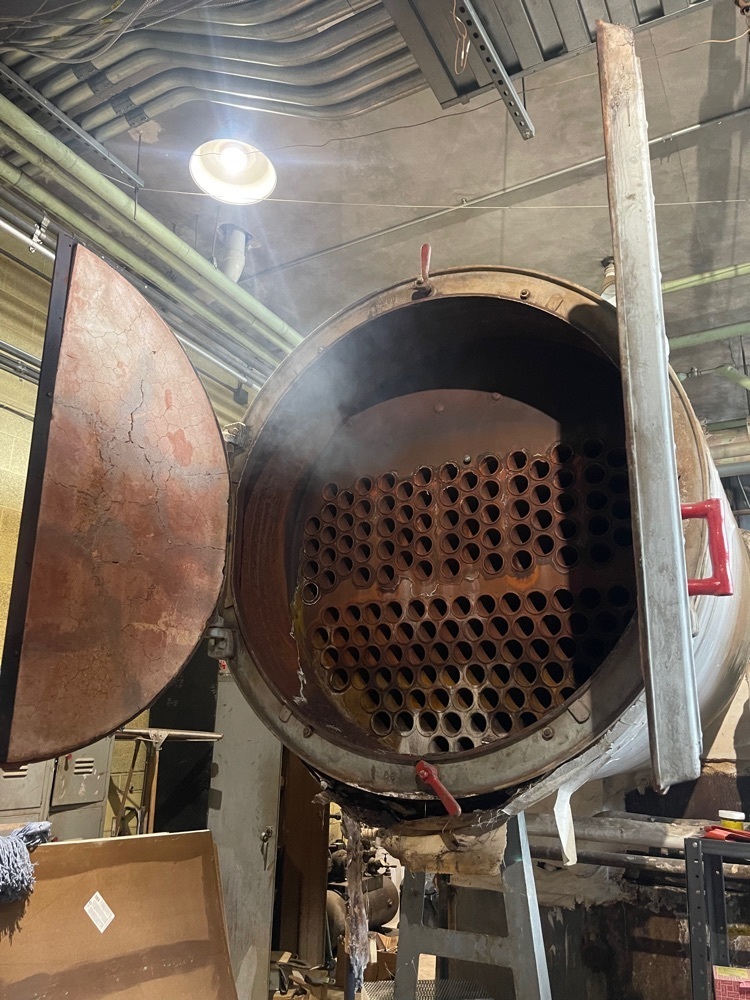 Midday Update from CUSD #20! The District Administration, LHS administration and staff, and Parkview administration and staff would like to give all parents and community members an update with the merging of Parkview and LHS. So far this morning, all Parkview students and staff have gotten through lunch and periods 2, 3, and 4. The LHS freshmen and sophomores have eaten and the juniors and seniors will eat next. Parkview Junior High School cafeteria workers did amazing at preparing the junior high students lunches and the LHS cafeteria workers provided the breakfast and lunches for their students. We also want to thank the LHS cafeteria workers for providing our Parkview students with an amazing breakfast this morning. They will continue to do this for the duration of Parkview's stay at LHS. The Parkview teachers and students are doing well and have embraced the transition with grace and empathy. The LHS students and staff have been supportive and helpful with the changes that have been made to their day as well. The Unit #20 families have come together to make a not-so-great situation into one we can only be proud of. Even though we are still working through some hiccups, we wanted to update all parents/guardians/community members on the status of our students. We will update again at the end of the day with any announcements that need to be made for tomorrow.
Parkview Families- If you are needing to reach Parkview Junior High School, please continue calling the Parkview phone number at 618-943-2327. LeighAnn will be able to be reached at that number.
Parkview Parents/Guardians: Please remind your student to have a pencil/pen, paper, a book to read, and a highlighter (if possible) before coming to school this morning. Each student was encouraged to bring what they would use at school at Parkview home with them last night. Please remind them to bring these items to LHS for school this morning. Students will go directly to the LHS auditorium when arriving at school this morning. Students will sit with their grade in designated areas. At that time, students will be given their schedule and where their classrooms are located. These classrooms will remain the same for each student for the duration of our stay at LHS. Again, thank you for your understanding and cooperation. We appreciate it.

Unit #20 Families: The boiler at Parkview Junior High School is currently out of commission and will be down for a period of time. Due to the boiler situation and cold weather, beginning tomorrow, January 31, all Parkview Junior High School students and staff will be attending school at Lawrenceville High School. The schedule for Parkview students will run as normal. All Parkview students should be dropped off at the front of LHS in the morning. Students will go straight to the auditorium each morning, wait for dismissal by staff, and be escorted to their designated classrooms. Students will be dismissed from the front of the building as well at the end of the day. Dismissal times will remain the same. Please know we are doing our best to keep the flow of the LHS and Parkview school day structured and running smoothly. Our biggest concern at this time is the safety and well being of our students and staff. For our bus riders - pickup times in the morning will remain the same and students will be taken to LHS. If students normally eat breakfast, breakfast will be offered at LHS each morning. As for bus riders in the afternoon, more details will be provided to students tomorrow. If you have any questions, please feel free to email Mr. Daugherty, Superintendent, at
help@cusd20.net
.

Tonight's Parkview Junior High volleyball game vs Martinsville has been cancelled.

Tonight's LHS girls' basketball game scheduled for Palestine has been postponed. The game will be played tomorrow night, January 31st, at OBLONG, starting at 6:00.
All CUSD 20 sporting events have been canceled for this evening.
There is no school today, Wednesday, January 25th for Unit #20.

This is just a friendly reminder that Unit #20 will not be in session on Monday, January 16th in remembrance of Martin Luther King day. School will resume on Tuesday, January 17th. Have a great day!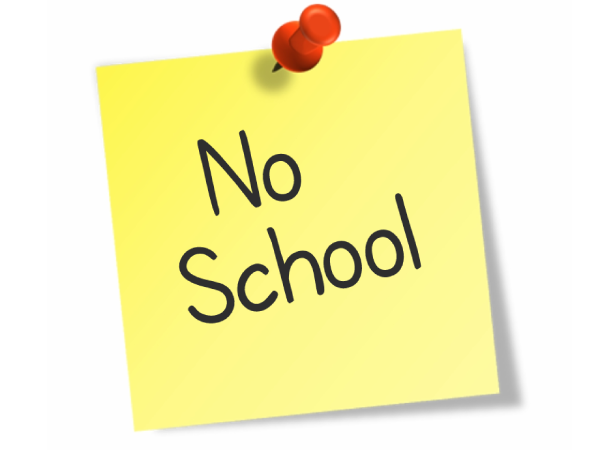 Good evening, Unit #20 family! This is a reminder our first day back of student attendance is tomorrow. We look forward to seeing all of our students in the morning for a wonderful second semester. Please take a moment to read the statistics regarding the importance of students being present at school. Please help us give your child the best education possible by stressing the importance of being at school and doing their best. We look forward to a wonderful new year. ❤️🖤

Dental Safari will be visiting Unit #20 schools the week we return from Christmas break. Illinois law states all children in kindergarten, second, sixth, and ninth grades of any public, private, or parochial school shall have a dental examination. Dental safari will meet this requirement. Please visit dentalsafaricompany.com to complete your registration

Unit #20 families - this is a friendly reminder that each building will be dismissing early on Wednesday, December 21 for our winter break. Please enjoy the holidays with family and friends. We look forward to seeing everyone in the new year! Parkside Dismissal on December 21 - 12:40 pm Parkview Dismissal on December 21 - 1:00 pm LHS Dismissal on December 21 - 1:15 pm
Tomorrow is Lawrence County Schools Recognition Night. Come show support for your school and for the OCC Knights! 🏀 1 PM - Lady Knights vs. Lake Land 🏀 3 PM - Blue Knights vs. Lake Land On Saturday, Dec 10th, Olney Central College will be hosting Lawrence County Appreciation Night at their OCC Blue Knights Basketball games. They would like to announce their thank you to us, one of their neighboring IECC counties, for our love for the game of basketball, all of our dedication to youth basketball participation, and the continued support of one of our local community colleges. All the Lawrenceville County basketball teams, coaches, administration, and all Lawrence County students are invited to enjoy free admission to their December 10th game in the OCC Dungeon! The free pass list will be at the front door gate. Please inform the attendant that you are from Lawrence County.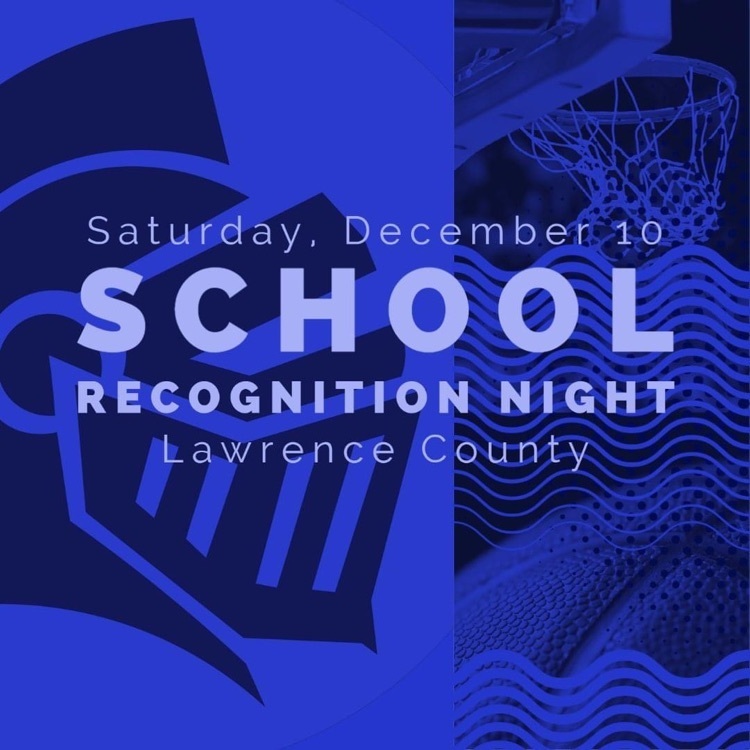 Good evening, Unit #20 family: In reference to rumors and false information that circulated this afternoon around our community, at no time was there a threat to the students, staff, or school community, nor was there ever a threat of violence with a gun on and/or near school grounds. While some parents and students are still concerned about these erroneous rumors, we will continue to work in tandem with the Lawrenceville City Police Department and the Lawrence County Sheriff's Office as an added measure of security to put an end to those fears. The administration wants to emphasize that safety is our top priority and we will continue to be vigilant and work collaboratively with the law enforcement entities within our community. Sincerely, Unit #20 Administration