New member induction is November 15th at 6 PM in the auditorium.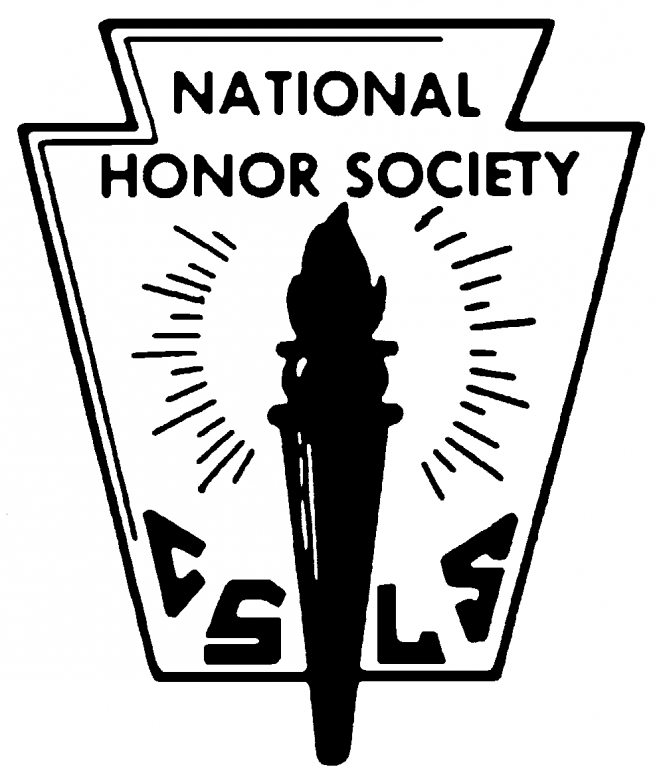 ABOUT NATIONAL HONOR SOCIETY
MOTTO: Noblesse Oblige; a French phrase literally meaning nobility obligates. In broader terms, it signifies that those of high rank have the obligation to behave honorably, generously, and responsibility to others.
The National Association of Secondary School Principals (NASSP) officially established NHS in 1921. Though many local and regional honor societies existed prior to 1921, no nationwide organization had been founded. Under the leadership of Dr. Edward Rynearson, principal of the Fifth Avenue High School in Pittsburgh, the organization grew from the original Alpha Chapter at the Fifth Avenue School to more than 1,000 chapters by 1930. Equipped with a constitution, an emblem and motto, and a group of dedicated principals as coordinators, the new NHS organization quickly developed into one of the country's leading educational groups.
Four main purposes have guided chapters of NHS from the beginning: to create enthusiasm for scholarship; to stimulate a desire to render service; to promote leadership; and to develop character in the students of secondary schools. These purposes also translate into the criteria used for membership selection in each local chapter.
NATIONAL HONOR SOCIETY PLEDGE: I pledge myself to uphold the purpose of the National Honor Society to which I have been selected; I will be true to the principles for which it stands; I will be loyal to my school; and I will maintain and encourage high standards of Scholarship, Service, Leadership, and Character.
Sponsor - Mr. Kyle Davis